Sermons
This page lists recent weekly sermons delivered to our congregations. These are inspirational, motivational, and informative messages that have value to all Christians seeking the truth of God and His Kingdom
webcast
This link takes you to our live webcast on YouTube every Saturday @ 1:00 PM PST
You can also watch archived broadcasts of past livestreams
bible study
Our free 12-lesson Bible Study Course is designed to walk you through the basic lessons of the Bible. It will teach you why the Bible is true, teach you how to study more effectively, and answer some of life's greatest questions. 
About Us
We would like to welcome you to the United Church of God, Portland/Hood River. If you found us surfing the internet you may wonder who we are and what we believe? Remember the 1990s and the abbreviation WWJD—"What Would Jesus Do". Change those initials ever so slightly to WDJD—"What Did Jesus Do" and it describes the focus and passion of our ministry.
We assemble weekly on the day Jesus and the Apostles met, we keep the annual celebrations Jesus, the Apostles and the early New Testament Church kept and we seek to respect the same doctrines they taught the early New Testament converts.
As a church we look forward to the return of Jesus Christ and the establishment of the Kingdom of God (Acts 3:19-21)
Our services are traditional in format with an emphasis on biblical instruction. We have a warm and active congregation and allow ample time following our services for conversation and fellowship.
Our heartfelt desire is to worship God in word and deed, therefore our doors are open, our Bibles are open, and our hearts are open to receive His instruction. We invite you to worship with us each Sabbath and grow in the grace and knowledge of our Lord and Savior, Jesus Christ (2 Peter 3:18)
Our Beliefs & Mission
Jesus' message, the Gospel of the Kingdom of God, defines the mission of the United Church of God, an International Association. That same message, unaltered and undiluted, clarifies what we stand for in a world filled with a bewildering variety of religious beliefs, customs and opinions.
Religion as a whole has failed to provide solutions to mankind's dilemmas. Part of our mission is to fill that gap, to make available hope and solutions that faithfully and accurately reflect the teachings of the Bible and Jesus Christ.
We believe that we are to live according to the example and teachings of Jesus Christ. We believe that His message includes helping people to understand the meaning of life, how to cope with everyday problems and what the events and conditions in the world mean according to the true teachings found in the pages of your Bible.
We are involved in outreach programs on a local and global scale. We believe in helping those in need and exposing all peoples to the message of God's Kingdom. Our tag line states – Preaching the Gospel and Preparing a People.
This site contains information about our Portland Oregon congregations and offers FREE publications and articles that can assist you in dealing with everyday living and your relationship with God. We welcome you to our web site.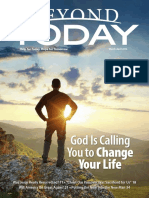 beyond today
The Beyond Today Magazine (BT) is a bimonthly, 40 page, full-sized magazine that covers many Biblical topics, world events, and principles of daily living. Articles are well researched and easy to read. Beyond Today contains a section for our younger readers. Each issue is full of interesting and thought-provoking articles of interest to a wide cross-section of the public today. You can receive a free 1 year subscription. You may renew for as long as you like with no cost or obligation to you.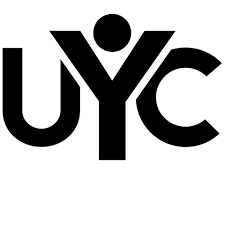 united youth camp
"The Zone"is the environment in which God changes peoples' lives. It reflects the coming Kingdom of God on this earth during the rule of Jesus Christ as King of Kings. Learning about God and developing a closer relationship with Him is the goal. Camp is like a pre-millennial environment where put-downs are not allowed and where there is respect for others. "The Zone" is based on the Laws of God in action "love toward God and love toward people." God's way of life is lived at Camp and it works!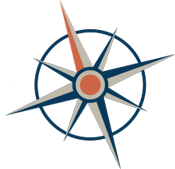 Compass Check
Compass Check is a biblically based quarterly magazine for young people of the United Church of God, an International Association (UCGIA) aged 12-19. Our name, Compass Check, describes youth pointing their spiritual compass toward God.
The Goal of Compass Check magazine is to inspire Church youth to respond to the gospel message.
contact us
United Church of God Portland
PO BOX 2806
Clackamas, Oregon 97015
Portland Area: 360-798-2921
Home Office: 513-576-9796
Pastor: Rex_Sexton@ucg.org